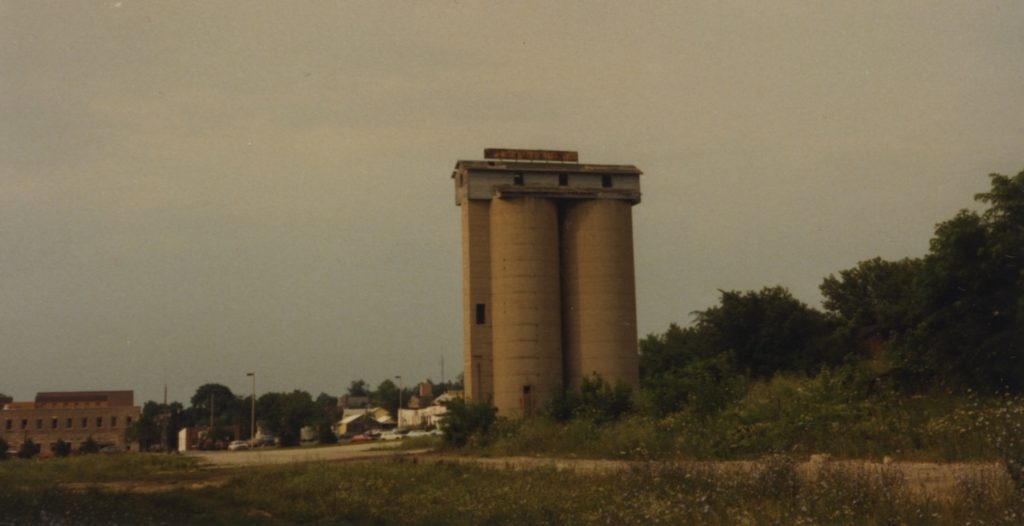 If you were in Geneva before 1995 you recognize this photograph of the former Joshel silos along North River Lane. They were built in 1917 by Mayer Joshel for his coal and feed business on Hamilton Street. The coal dropped from "Hopper Gondolas" into a pit. From there, the coal was taken by bucket conveyer to the top of the silos. Each silo was divided into four compartments and the coal was stored by grades and size. A shut-off handle could be opened to allow the coal to descend via a chute into trucks or wagons. A wooden structure sat on top of the silos – can you imagine the view from inside?
The silos sat empty for decades and many people have stories of climbing them. I often dreamt about opening a restaurant at the top. Several options were considered to include the silos in the newly developed riverfront area, but nothing worked. The silos had major structural issues and a strong wind storm blew off pieces of the wooden structure causing hazardous conditions. The silos came tumbling down by a wrecking ball in May of 1995.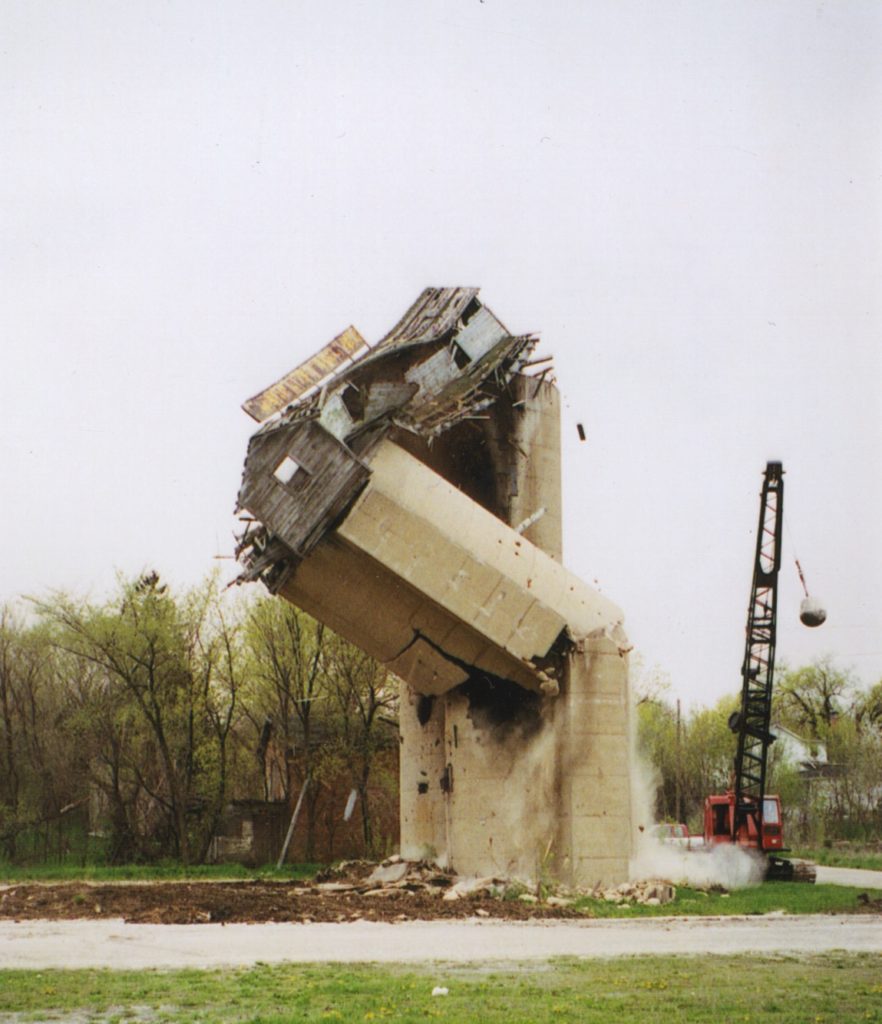 The Joshel family has donated photographs and several objects to the museum so that we can share the story. Recently, they donated a small-scale model of the silos that was created by Tom's Railroad Corner in Batavia. Museum volunteer Ann Kain offered to put the model together. The pieces were so intricate she used tweezers and toothpicks. After two weeks of painting, cutting and gluing, the model is now on display in the museum's Main Gallery. Stop by and enjoy this memorable site and share your stories of those towering silos along the Fox River.
P.S. We won't tell!