Located in the heart of downtown on Third Street, the Geneva History Museum offers a 3,000 square-foot Main Gallery, Geneva's Story, a 950 square-foot feature gallery that changes each year.  Children's Gallery Exhibitions offered each summer.
Hours: Tuesday thru Saturday, 11 AM to 4 PM (Closed on Mondays, holiday weekends, and the month of January for inventory.)
SPECIAL EVENING HOURS: Friday, December 6, 5 to 9 p.m. in honor of the Geneva Chamber of Commerce Christmas Walk
Annual Geneva Giving Trees & Créche Display
November 26 - December 21
Visit our gallery of Christmas trees decorated by local nonprofit organizations.  Vote for your favorite with your dollars here on our website or at the museum.  The top voted tree will receive all of the funds donated, the others will share their winnings with the Geneva History Museum.
Marvel at our 18th Century Neapolitan Créche display that was purchased from Italy in the 1930s by Kate Raftery, founder of The Little Traveler.  Learn the hidden meanings portrayed in this rare display of figures depicting townspeople, shepherds, wisemen and animals celebrating in different ways.
Special evening viewing of the trees and Créche during the Geneva Chamber of Commerce Christmas Walk from 5 to 9 p.m. on Friday, December 6.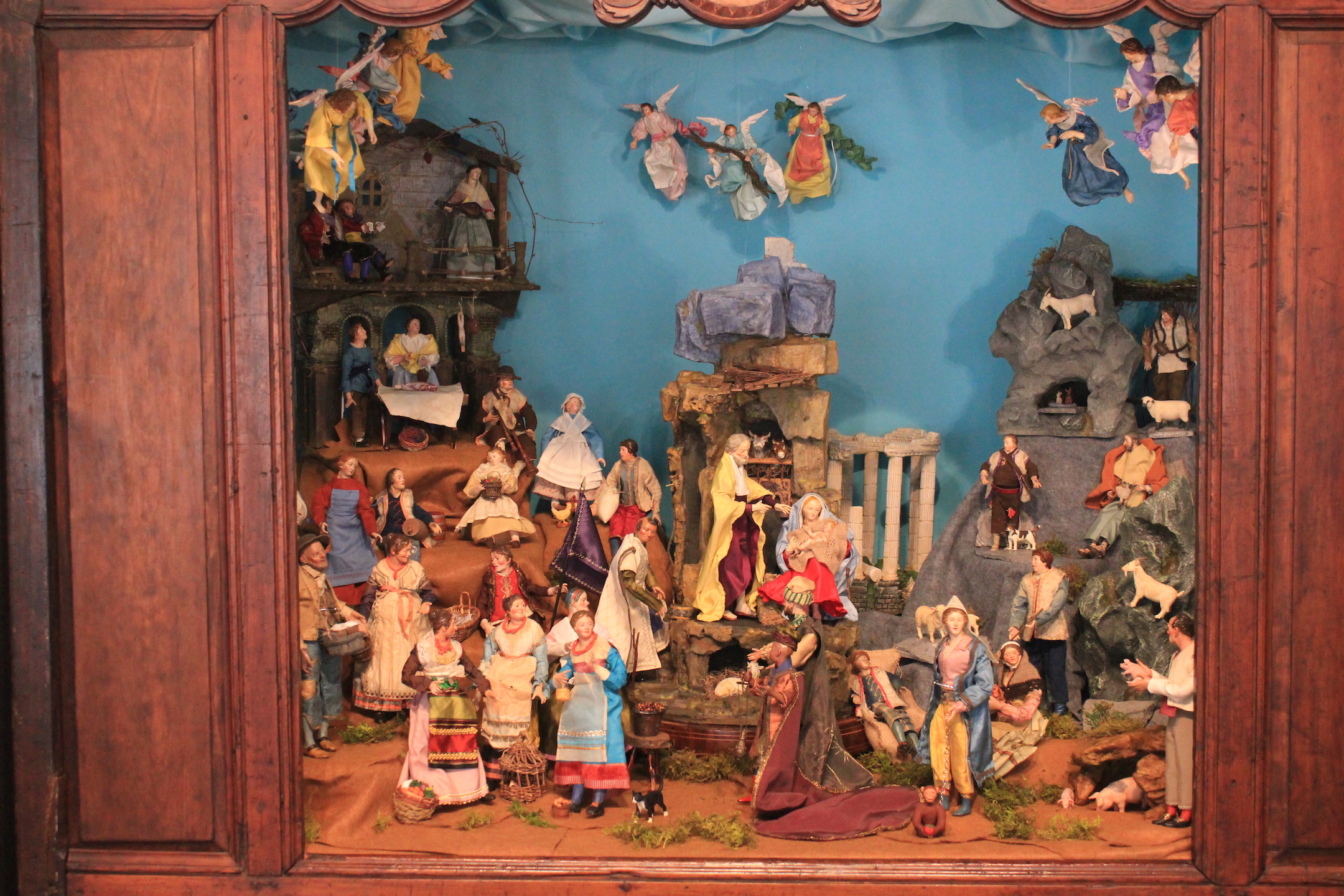 Geneva's story is all around us. It is shaped by the river, connected by the railroad, advanced by development, and enhanced by people who visit or call it home. Chapter by chapter, discover our evolving community. We invite you to hear stories, explore objects, and share memories. Explore oral histories, videos and more images on four iPad stations or sit and relax in the Fargo Theater to discover more of Geneva's rich history.