Located in the heart of downtown on Third Street, the Geneva History Museum offers a 3,000 square-foot Main Gallery, Geneva's Story, a 950 square-foot feature gallery that changes each year.
Hours: Tuesday thru Saturday, 11 AM to 4 PM (Closed on Mondays, holiday weekends, and the month of January for inventory.)  OPEN UNTIL 9 p.m. for Geneva's CHRISTMAS WALK, December 7
FREE Admission during the holidays, thru December 22
Annual Geneva Giving Trees
November 20 - December 22
Visit our gallery of Christmas trees decorated by local charities.  Vote for your favorite with your dollars here online or at the Museum.  The tree that receives the most votes will receive all of the dollars earned.  The others will split their votes 50/50 with the Museum.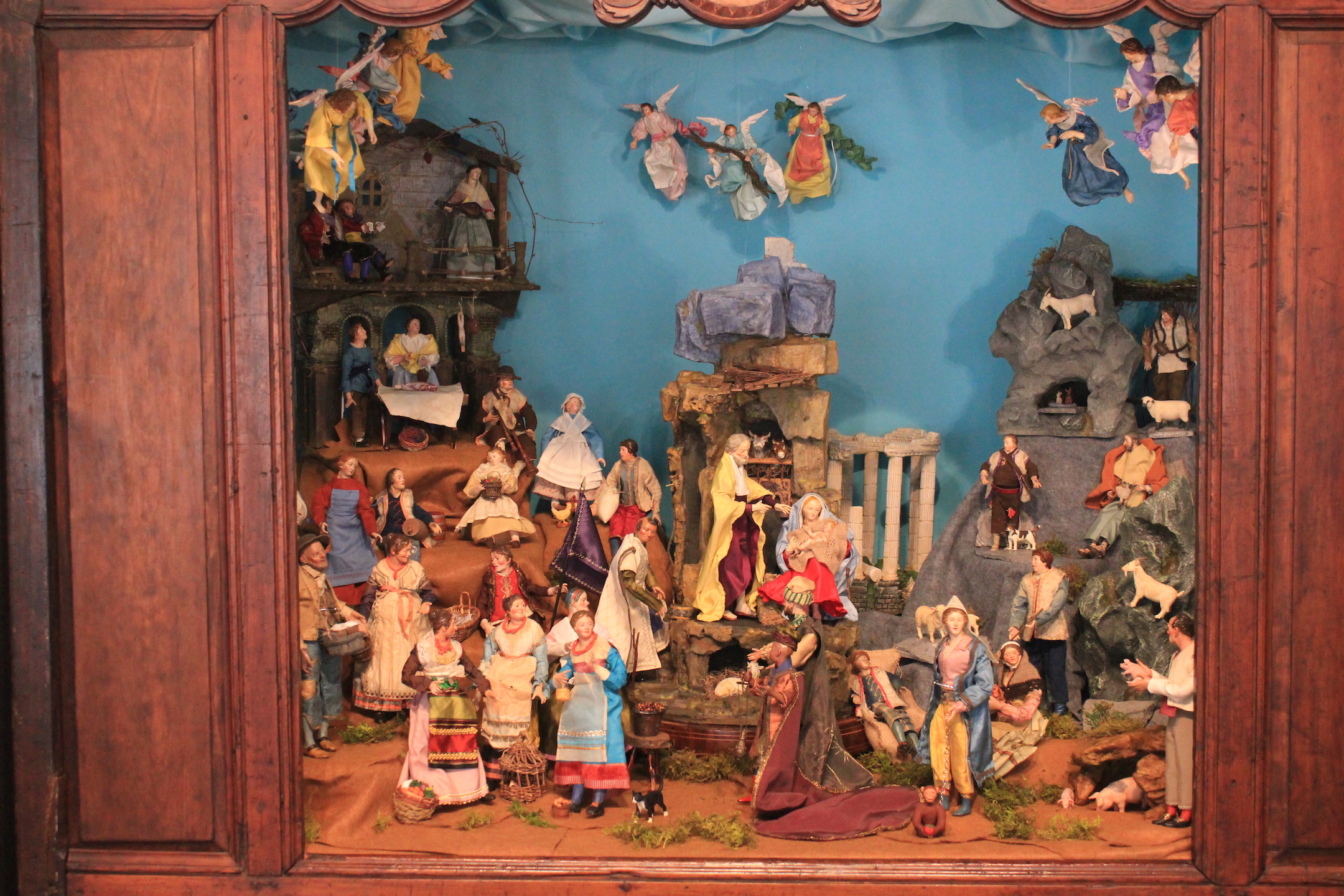 18th Century Créche Display
November 20 - December 22
Marvel at our 18th century Créche, a historic nativity scene purchased by The Little Traveler originator, Kate Raftery.  She displayed it each holiday season in a Louis XV French Provincial corner bed from 1930 thru the 1970s.  The 44 figures and bed were given to the Museum by the Simon family in the 1990s.
Come explore the symbolisms and ethnicities hidden within the Créche display. Thanks to community support, all 44 figures and the grotto have been restored.  The fragile textiles need to be addressed next.  Help fund our ongoing restoration efforts at the Museum's Merry Mixer Cocktail Party, Thursday, December 13.
Geneva's story is all around us. It is shaped by the river, connected by the railroad, advanced by development, and enhanced by people who visit or call it home. Chapter by chapter, discover our evolving community. We invite you to hear stories, explore objects, and share memories. Explore oral histories, videos and more images on four iPad stations or sit and relax in the Fargo Theater to discover more of Geneva's rich history.