Located in the heart of downtown on Third Street, the Geneva History Museum offers a 3,000 square-foot Main Gallery, Geneva's Story, a 950 square-foot feature gallery that changes each year.  Children's Gallery Exhibitions offered each summer.
THE MUSEUM IS TEMPORARILY CLOSED
Regular Hours: Tuesday thru Saturday, 11 AM to 4 PM (Closed on Mondays, holiday weekends, and the month of January for inventory.)
Admission: $3 per person, $2 ages 3-10. FREE for Museum Members
For many years, the Geneva History Museum (GHM) has invited local nonprofit organizations to decorate a Christmas tree to display inside the museum.  The public voted for their favorites with donations, each dollar is one vote, and all proceeds benefit the nonprofits, including GHM.
This year EVERYTHING is different! While GHM remains temporarily closed to the public, downtown businesses have kindly offered space, inside and outside of their buildings, to host the Geneva Giving Trees.
Voting is all online this year and takes place November 23 - January 2, 2021.  View the trees below and click on VOTE HERE to cast your vote to support these nonprofits.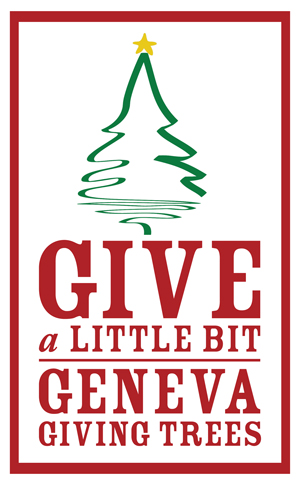 Altrusa International - Fox Valley
Located at Merle Norman Shop, 518 West State Street
Altrusa is an international non-profit organization, making our local communities better through leadership, partnership, and service. We are civic-minded people who strive to create better communities worldwide."  Giving over 1 million volunteer hours annually, throughout 11 countries, our focus is Literacyand Service along with specific projects unique to individual communities such as Literacy Volunteers Fox Valley, Dominican Literacy Center, Aurora Public Library Foundation, St. Charles Public Library Foundation, the Big Rock Library, Merry Band of Books, the Juvenile Justice Center and Hesed House. https://districtsix.altrusa.org/fox-valley/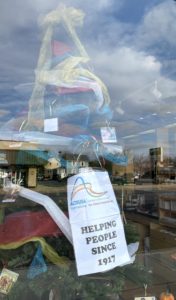 American Legion Post 75
Located at Aurelio's Pizza, 330 West State Street
American Legion Post 75 Fox River-Geneva is a local veterans organization. The American Legion was founded on four pillars: Americanism, Children and Youth, National Security, and Veterans Affairs and Rehabilitation. Post 75 celebrated 100 years of active service in 2019 and is committed to the local community and its veterans. Post 75 is also active in supporting many local organizations including the local Boy and Girl Scouts and participates in rifle salutes, flag raising, and colors presentations with its color guard as well as the Memorial Day parade and activities. https://genevapost75.org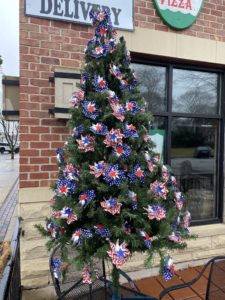 Anderson Animal Shelter
Located at State Street Jewelers, 230 West State Street
Anderson Animal Shelter cares for over 7,000 animals each year. Anderson's mission is to create mutually beneficial connections between people and animals through programs that raise awareness and inspire kindness, empathy, and respect throughout the community. The shelter supports the compassionate and humane treatment of animals through direct care, humane education, and community outreach programs. https://www.andersonanimalshelter.org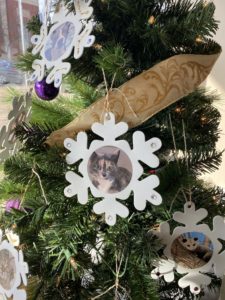 Association for Individual Development (AID)
Located at Peaceful Parlour, 212 South Third Street
The Association for Individual Development (AID) provides programs and services for individuals with developmental, intellectual, and mental health challenges, those who have suffered a trauma and those at risk in Kane, Kendall, DeKalb, DuPage, Will, and McHenry County communities. AID works to address the unique needs of individuals; empowering them to enjoy lives of dignity and purpose. https://www.aidcares.org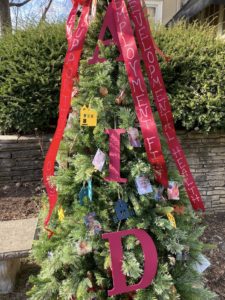 CASA Kane County
Located at Liz & Kate, 407 South Third Street, Suite 174
"Change a Child's Story"  CASA Kane County is a nonprofit, volunteer organization that advocates for the best interests of abused and neglected children within the Juvenile Court system. https://casakanecounty.org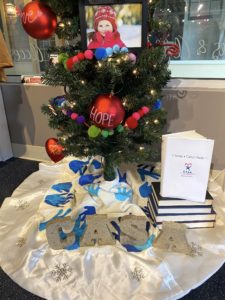 Fox Valley Hands of Hope
Located at Flair on 3rd, 312 South Third Street
Fox Valley Hands of Hope provides compassionate guidance and support for the grieving. We are a non-profit, organization, dedicated to providing expert support for youth, families, and adults who are experiencing the pain of loss or life-threatening illness. Our mental health programs are community-funded, allowing us to deliver the best guidance at no cost to the client. 
Website: www.fvhh.net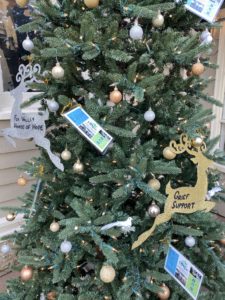 Geneva Community Chest
Located at Halsa, 202 West State Street
The Geneva Community Chest has been supporting local charities, who provide aid and assistance to the people of Geneva and nearby communities for nearly 50 years.
The Geneva Community Chest sponsors a number of events throughout the year to raise funds to help the charitable organizations we support.
We receive requests for funding from worthy, local non-profit charitable social service organizations that provide aid and assistance to people in need. Our dedicated Board of Directors then allocates funds to deserving charities annually. http://www.genevacommunitychest.org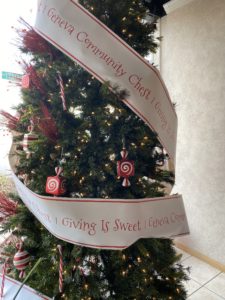 Geneva Garden Club
Located at Country Naturals, 316 Campbell Street
Celebrating 92 Years in 2020. 
GGC promotes the beautification of the community, contributes to the preservation of the natural environment and participates in fostering related philanthropic endeavors in the fields of education, horticulture and wildlife. GGC encourages gardening for the enrichment of the lives of our members and community.  www.genevagardenclub.com
GGC is a 501c3 Organization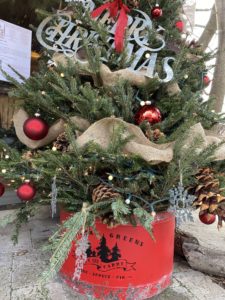 Geneva Library Foundation
Located at The Chilled Palette, 500 South Third Street, Suite 117
The Geneva Library Foundation supports the Library's vision to be a valued and innovative community resource that empowers residents at all ages and stages of life to seek knowledge, create ideas, and achieve dreams.
Recognized as a 501(c)(3) charitable organization, the Foundation is composed of dedicated residents who fundraise and advocate for the library because they believe a vibrant public library creates a stronger community.
Visit www.genevalibraryfoundation.org to make your donation today.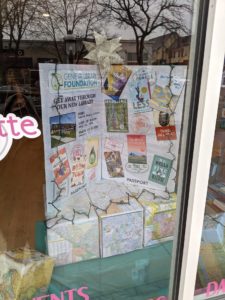 Geneva Middle School North PTO
Located at Bruce & Willy's, 308 West State Street
The Geneva Middle School North PTO is a group of parent volunteers committed to the enhancement of the middle school experience. Through fundraising we help to maintain sports uniforms, sponsor enrichment programs for students and reward staff for their hard work.
"Learn as much as you can while you are young, since life becomes too busy later." -Dana Stewart Scott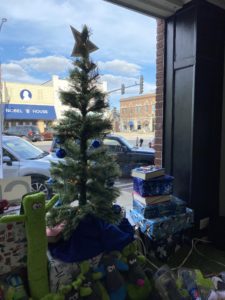 Geneva Middle School South PTO
Located at Bruce & Willy's, 308 West State Street
The Geneva Middle School South PTO serves to develop a close relationship between home and school, encouraging parents and teachers to work together in the educational enrichment of all our students. The PTO sponsors many events and activities for the students throughout the year including Jivin' Geneva, concessions for the middle school sports program, honors recognition certificates and many others. https://www.geneva304.org/genevamiddleschoolsouth_home.aspx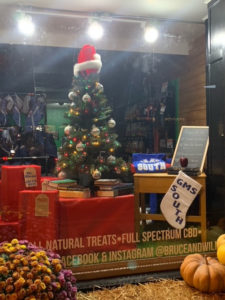 Greater Geneva Art Guild
Located at The Crystal Bride, 207 West State Street
Geneva Foundation for the Arts is a nonprofit 501 (c)3 organization formed in 2013. Our mission is to raise funds toward the establishment of an art center in Geneva. We aim to make Geneva a thriving arts community. The Greater Geneva Art Guild has partnered with the Foundation to host art events and learning opportunities in the community. We wish you Happy Holidays and thank you for your generosity. https://www.genevafoundationforthearts.org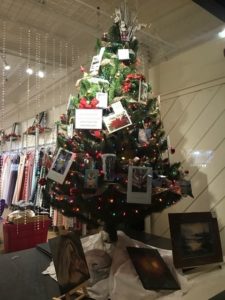 The Joshua Tree Community
Located at The Proud Fox Gallery and Shop, 213 West State Street
The Joshua Tree Community is a structured Day Program for Mildly Intellectually Disabled Adults over the age of 22.  We are enablers to a team of adults with disabilities underserved in society so they may integrate, contribute, and participate in activities that will enrich their lives and those of others on a daily basis, year-round within out community. http://www.joshuatreecommunity.com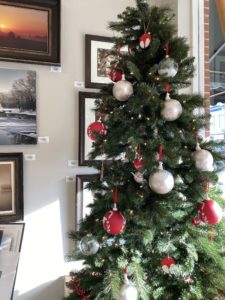 Marklund
Located at Doughocracy, 407 South Third Street
Marklund makes everyday life possible for individuals with profound disabilities.  We strive to provide a happy, safe, purpose-filled life for every individual with intellectual and developmental disabilities.  At Marklund it is our goal to help each individual rise above their limitations, reach their highest potential and live as full a life as possible.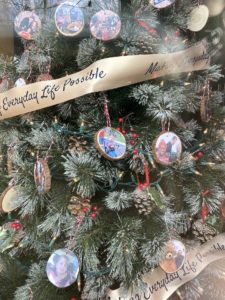 Mutual Ground
Located at Geneva Chamber of Commerce, 8 South Third Street
Our Mission: To provide education, awareness, and life-changing services that empower individuals, families, and communities to end the cycle of domestic and sexual violence.
Our Services: 24 Hour Hotlines, Residential Emergency Shelter, Legal Advocacy, Medical Advocacy, Family Services, Counseling, Prevention Education, Professional Training
Domestic Violence Hotline: (630) 897-0080
Sexual Violence Hotline: (630) 897-8383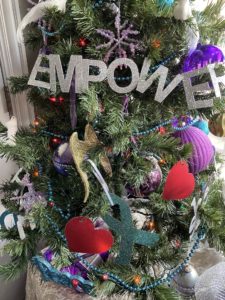 Northern Illinois Food Bank
Located at The Little Traveler, Fulton Street Entrance
Northern Illinois Food Bank is a non-profit organization that has engaged the community in creating access to nutritious groceries for neighbors in need since 1983. Through its four Centers and its network of 900+ member food pantries and feeding sites, the Food Bank distributed 80+ million meals last year across its 13-county service area. Learn how to get involved at www.SolveHungerToday.org.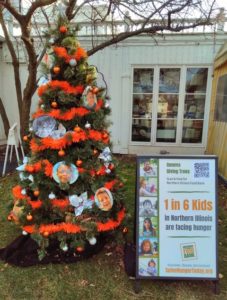 Salvation Army St. Charles Tri City Corps
Located at Love Theory Bridal, 407 South Third Street, Suite 160
From 1865 to the present, The Salvation Army has had a rich history of serving suffering humanity by offering the three S's--soup, soap and salvation. We meet these needs globally in 131 countries and locally through our Tri-City Corps Joe K. Anderson Community Center located in St. Charles. Our efforts are diverse as we preach the gospel of Jesus Christ and meet human needs in His name without discrimination.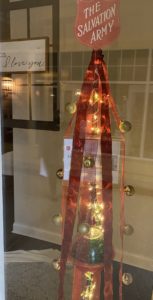 Second Act | Scene2
Located at Scentcerly Yours, 211 West State Street
Mental Health Counseling offered by Second Act/Scene 2 a non-profit charity. Providing high-quality, professional counseling and social work services at reduced cost to those in need.
100 % of your donation goes towards providing immediate care to those in need.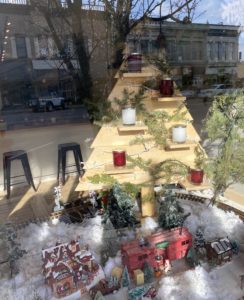 Sneaker Heartz
Located at Yoga Six, 577 South Third Street, Suite 100
Sneaker Heartz is a non-profit started by local sneaker head Cameron DeHaven in 2019. Sneaker Heartz collects new and nearly new shoes of any kind, cleans them up and gets them out to those who need them the most. This includes large groups of homeless, foster families, and even individuals in need of shoes for a fresh start. Any shoes that do not have enough life left in them are sorted out and recycled or sent over seas for use in other countries. https://www.sneakerheartz.com
Suicide Prevention
Located at Kilwin's, 407 South Third, Suite 186
It begins with YOU!
Help Suicide Prevention Services reach more people in need.
We provide support groups for survivors of suicide loss and suicide attempts; direct counseling for individuals and families, young and old; outreach to the newly bereaved; training and presentations to anyone requesting; and when you call the National Suicide Prevention Lifeline, we answer.
We're located in Batavia.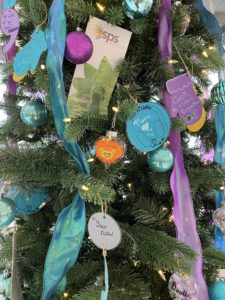 Western Avenue School PTO
Located at Cafe & Barr, 407 South Third Street, Suite 150
The Western Avenue School PTO is a group of committed volunteers that sponsor a variety of programs to enhance the education of our students. The PTO uses funds raised to support field trips, periodicals, classroom enrichment and continued teacher education.
In 1964 the greatest school was built right here! They named it Western Avenue, and brought the kids to cheer! https://www.geneva304.org/westernavenueelementaryschool_home.aspx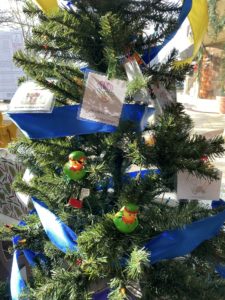 Geneva's story is all around us. It is shaped by the river, connected by the railroad, advanced by development, and enhanced by people who visit or call it home. Chapter by chapter, discover our evolving community. We invite you to hear stories, explore objects, and share memories. Explore oral histories, videos and more images on four iPad stations or sit and relax in the Fargo Theater to discover more of Geneva's rich history.