Located in the heart of downtown on Third Street, the Geneva History Museum (GHM) earned the 2020 Daily Herald's Readers' Choice for Best Museum of the Suburbs.  GHM offers a Main Gallery, "Geneva's Story," a feature gallery that changes throughout the year, research facilities, climate controlled storage for collections and artifacts and a Gift Shop with unique Geneva items and souvenirs.
Plan a visit to attend one of our educational programs and events or just stop in to see whats new. There is always something going on at the Geneva History Museum.
Admission includes two galleries.
$5/adult; $2/ages 3-5, students & seniors 65+
FREE Tuesdays!
FREE for Museum Members
Closed on holiday weekends
Thru December 23
Viking's Voyage
A 19th century ship's journey from Norway to Illinois
In collaboration with Friends of the Viking Ship.
The Viking ship was built in 1892 in Norway as a replica of the ancient Viking ship Gokstad. In 1893 the Viking sailed from Norway to Chicago and survived an incredibly long and dangerous nonstop crossing of the Atlantic Ocean to become one of the greatest attractions at the World's Columbian Exposition.
The ship was presented to the Field Museum and sat in dry dock alongside the museum. Later it was relocated to Lincoln Park and placed under a fenced-in wooden shelter. 
In 1993, when the Lincoln Park Zoo expanded, the ship was moved to West Chicago and secured under a canopy. Two years later it was moved to Good Templar Park in Geneva and in 2012 trusteeship was signed over to Friends of The Viking Ship (FOVS). FOVS continues to facilitate the preservation of the ship, provides group tours, and advocates for its preservation and a future permanent museum.
Come explore the story of this replica ship that is the largest surviving display artifact of the 1893 Columbian Exposition and holds more than twenty-five years of Geneva history. This is the first time the newly restored nine-foot-tall dragon head and tail of the ship will be on display and recently named Freya.
Admission is FREE for museum members, $5 per adult, $2 for children (3-10), seniors (65+), and students and includes the Main Gallery, "Geneva's Story."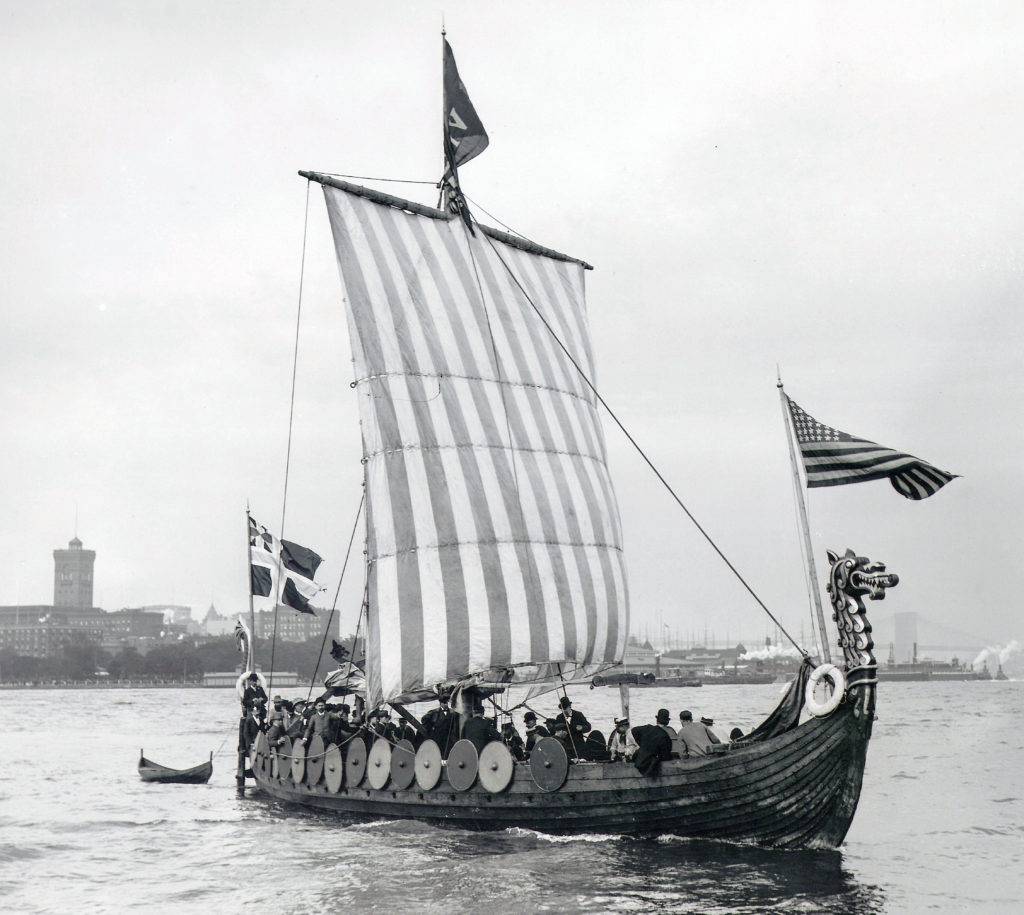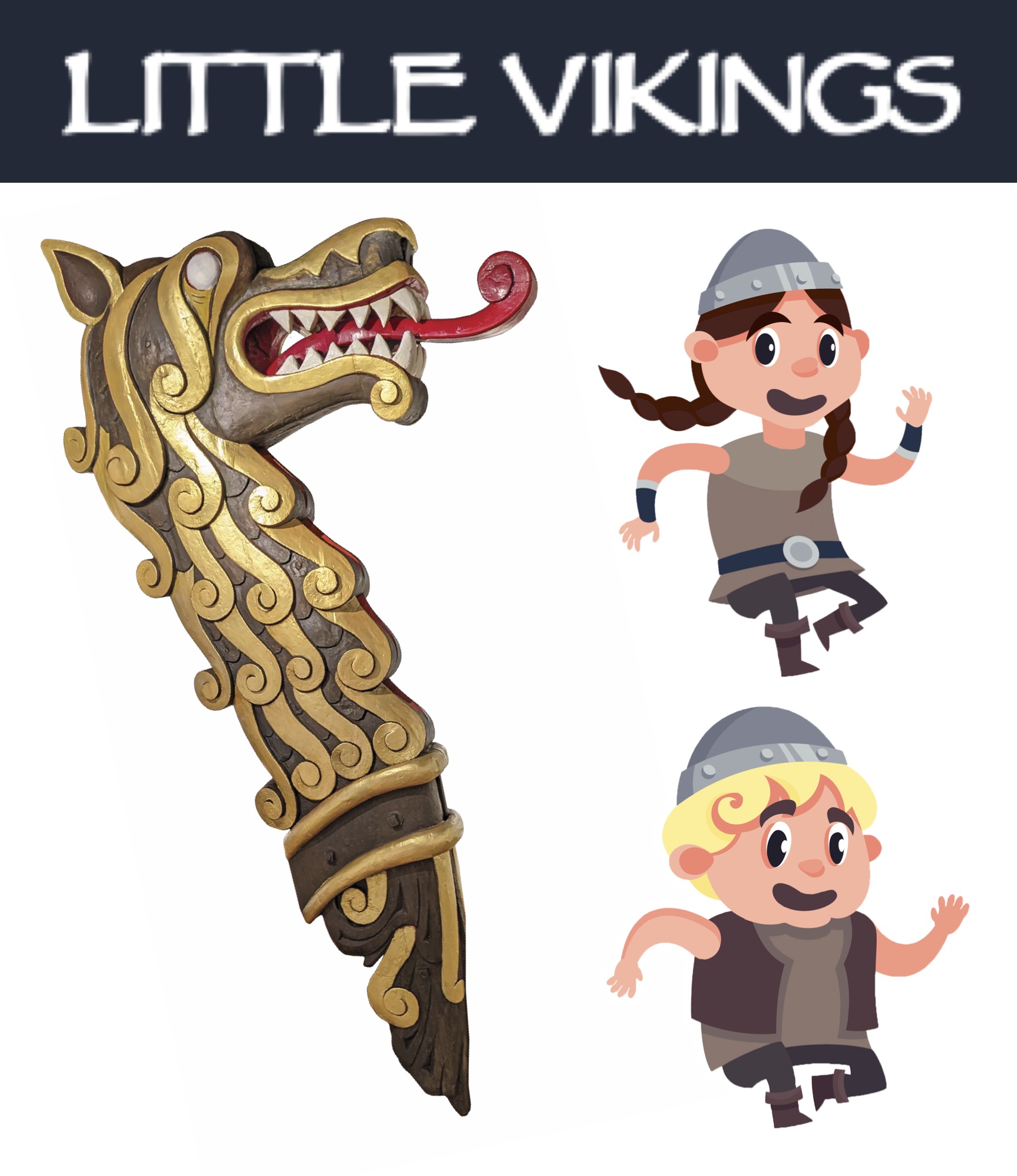 CHILDREN'S GALLERY: June 17 - August 19
Little Vikings
This hands-on exhibition offers children and all ages to explore Viking life and to learn what it means to be a Viking. Little Vikings incorporates multimedia experiences, activity zones and photo opportunities that promote literacy, hand-eye coordination and creativity.
Children can imagine living during the 8th to 11th centuries through dressing as a Viking, designing a longship, deciphering runes, throwing a faux axe, and having their photo taken in our replica Viking ship.
Let Freya the dragon be your guide through this exhibition!
This exhibition is sponsored by the Fabyan Foundation with special contributions made by Craig and Joyce Elliott.
Join us for some Viking activities:
10 AM, Wednesday, June 28 - Lucet Cord & Rope making
10 AM, Wednesday, July 19 - Viking Ship building and sailing & Rope making
10 AM, Wednesday, August 9 - Create Your Own Origami Dragon Boat!
Registration required. Click on each activity link for more information.
Geneva's story is all around us. It is shaped by the river, connected by the railroad, advanced by development, and enhanced by people who visit or call it home. Chapter by chapter, discover our evolving community. We invite you to hear stories, explore objects, and share memories. Explore oral histories, videos and more images on four iPad stations or sit and relax in the Fargo Theater to discover more of Geneva's rich history.
Visit our Story Booth to record your own Geneva story for the museum's archives. Play some of the first Apple software games on our Apple IIe computer. Be sure to take a selfie at our neon lighted wall and Belong to Geneva's Story.