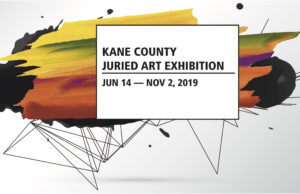 The Geneva History Museum (GHM) is pleased to announce an open call seeking entries for an upcoming competitive juried art exhibition celebrating Kane County's cultural heritage.
This thematically diverse exhibition highlighting the county's finest artists and artisans will be on display in GHM's 950-square-foot Feature Gallery from June 14 through November 2, 2019.
Complete the Art Submissions link below and submit image(s) through Dropbox by sharing the Dropbox link in the booking form or by emailing Curator@GenevaHistoryMuseum.org
For more information and to enter by mail, download this PDF brochure.